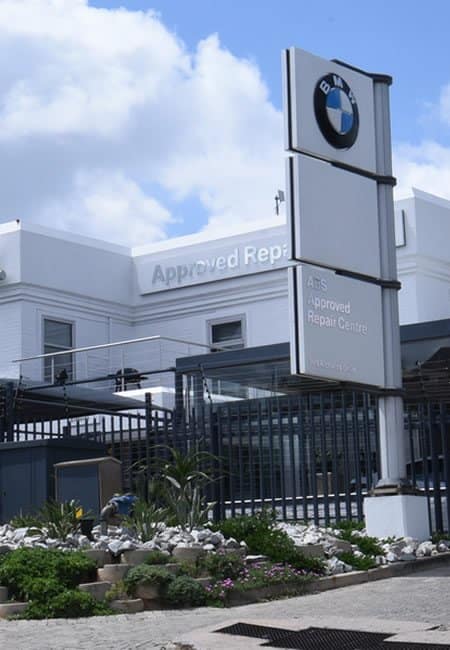 WE HAVE OVER 30 YEARS OF EXPERIENCE IN THIS FIELD
Auto Body Specialists was established in 1991. From small beginnings, we relocated three years later to our current premises, which has evolved into the centre of excellence it is today, with state of the art facilities and equipment. 
This, combined with our exceptional customer service and our highly trained technical staff, ensures that both the customer and their vehicles are well looked after.
Proud to be a BMW Approved Repair Centre.

If you are in the unfortunate situation of a vehicle accident and your vehicle is not drivable from the accident scene, our handpicked and accredited towing service providers will recover your vehicle promptly and deliver it as found to our premises. Once your vehicle is received at ABS, our 24-hour guard service will take care of your vehicle.